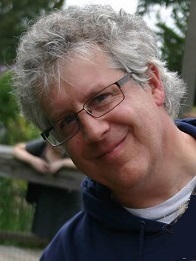 Pastor: The Reverend Joseph Blotz joined us as our Minister of Faith Formation in August 2010. In August 2014 his call was modified to Co-Pastor and in July 2018 he was called as our solo Pastor. Joe grew up in Madison, Wisconsin and is a graduate of the University of Wisconsin-Oshkosh and Pacific School of Religion in Berkeley, California. He has served congregations and community-based ministries in California, Ohio, and New York, most recently as Pastor for Educational Ministries at Plymouth Congregational United Church of Christ in Syracuse, New York. He is an accredited Godly Play teacher (a Montessori-inspired model of religious education) and has an interest in intergenerational worship, education, and service-learning. His ministry outside of the congregation has been with individuals experiencing homelessness, as an outreach worker for an AIDS resource organization, and as a writer for a local human sexuality curriculum. His published works include a feminist commentary on the book of Ruth and liturgical resources with a preferential option for Earth in the Earth Bible series. He is also a movie buff and enjoys playing guitar.

Contact Pastor Joe: joseph.blotz@FirstChurchMansfield.org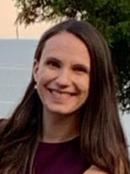 Organist

Erik Haeger has been the organist at First Church since 2000, and a covenantal member since 2006.

A graduate of the University of Connecticut, he lives locally with his wife, Rebecca, and their daughter, Julia. Erik started playing piano at a young age. He was a subsitute organist at local churches for years before settling at First Church. He teaches piano for beginners and enjoys jazz and the Red Sox.

Director of Music

In January 2013, Catherine Rowe began her second stint at First Church, having previously served as Choir Director from 1987 through 1996. A graduate of the University of Connecticut (BS, cum laude) and the University of California (MFA, magna cum laude), she retired in 2012 after 20 years as the Director of Choral Activities at E.O.Smith High School in Mansfield, CT. During her tenure at EOS, Cathie led the Women's chorus, Men's chorus, Chamber Choir and a large mixed chorus. In addition, she taught music appreciation, music history, music theory and piano class, and also directed school musicals. Prior to EO Smith, Cathie worked with students in grades K-12, in five other Connecticut school districts, including East Hartford, Willimantic, Lebanon and Mansfield.  She  directed Summer Youth Theater in Columbia for 18 years, served as President of the Arts Council in Columbia and currently teaches voice privately. She is also a member of Delta Kappa Gamma and describes herself as a voracious reader. Cathie is married to Ed DiGiovanni. They live in Columbia and have four sons.

Office Administrator

Wendy O'Connor has, quite possibly, the most difficult job at First Church - supporting its ministry by taking responsibility for all church office activity/operations. She does this by utilizing her training, talents, experience as well as her sense of humor. Wendy received her formal education at Mitchell College. She resides in Scotland, CT where she is also the Registrar of Voters.

Contact Wendy: FirstChurchMansfield@snet.net

Where Faith Takes Action!

549 Storrs Road

(Junction of Routes 195 & 89)

Mansfield Center, Connecticut